FIND YOUR
JET AT COST
PRICE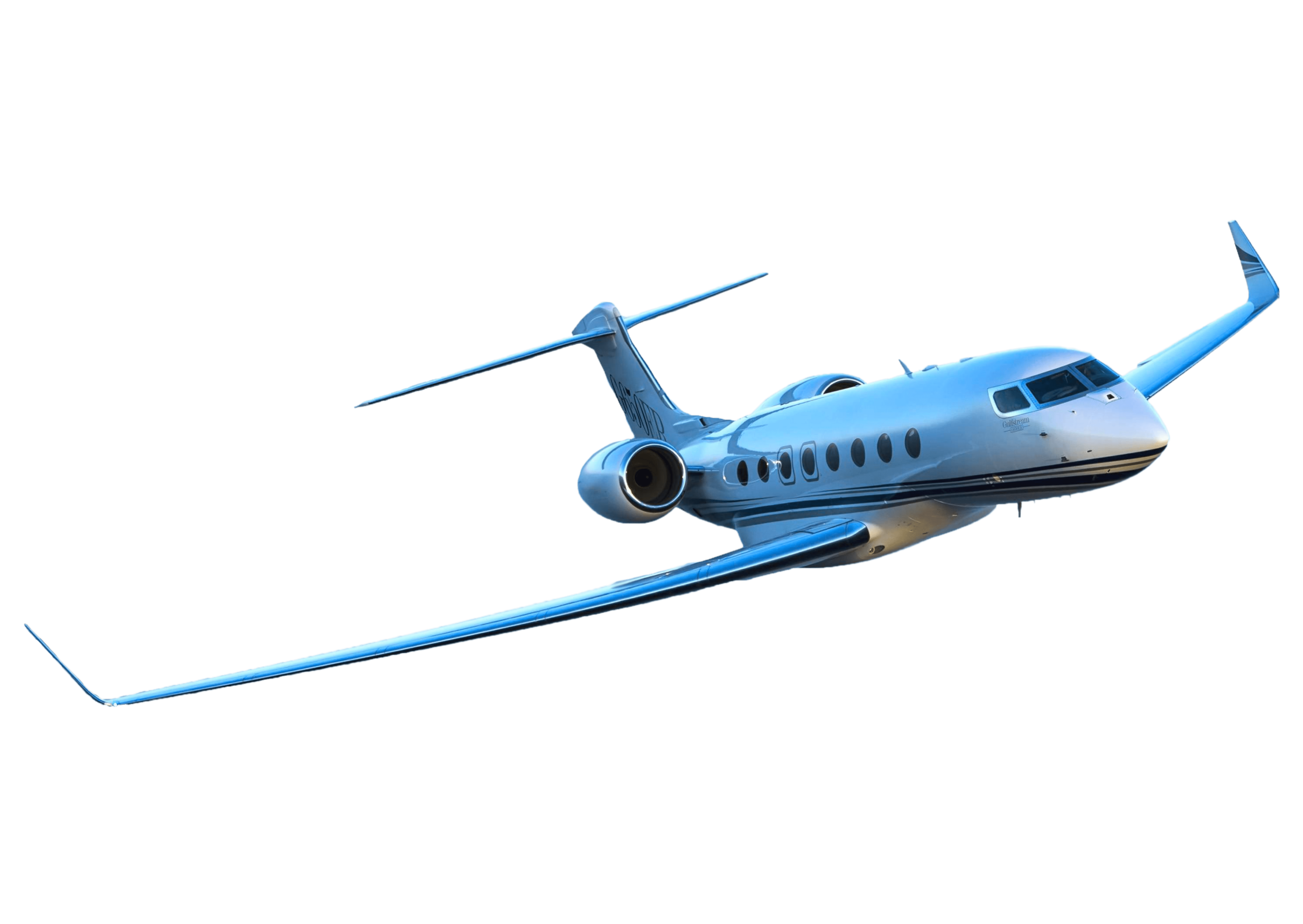 DATE
04/15/2019 15h00
-
04/15/2019 15h00
Choose a plan
Compare Jets
Select & Book
Bon voyage !
Cost Price Guaranteed

Find easily and quickly a private jet at cost price thanks to KOMPAREJET. Save more than 30% on each flight and avoid the broker's commission.

Save Time

Find the perfect aircraft for your needs in just a few clicks. Save time and energy instead of contacting multiple brokers, A Revolutionary business tool.

Aircraft Selection: 5000+ Options

With over 5000 aircraft, you can find the perfect one for your flight all around the world from the light to heavy jets. More about our worldwide fleet.

Secure Payment Options

Book your jet using our secure payment options such as credit card with Visa, Mastercard and AMEX, or by wire transfer for a stress-free experience.

Safety First

All the offers proposed are carefully studied and selected according to strict safety and quality criteria to guarantee an exceptional experience.

Travel anonymously

Choose your jet in total confidentiality. The reservation formalities will be carried out by e-mail and/or Phone to guarantee you an anonymous trip.
KOMPAREJET
Next generation private jet
Welcome to KOMPAREJET, the ultimate solution for comparing and booking private jet flights. With us, you'll never have to worry about paying exorbitant broker commissions again. Traditional brokers often charge up to 30% commission on the cost of your flight, and even more for empty leg flights. But with our transparent and commission-free service, you'll know exactly what you're paying for and can get the best value for your money.
Trust KOMPAREJET to help you book your dream flight with ease and confidence.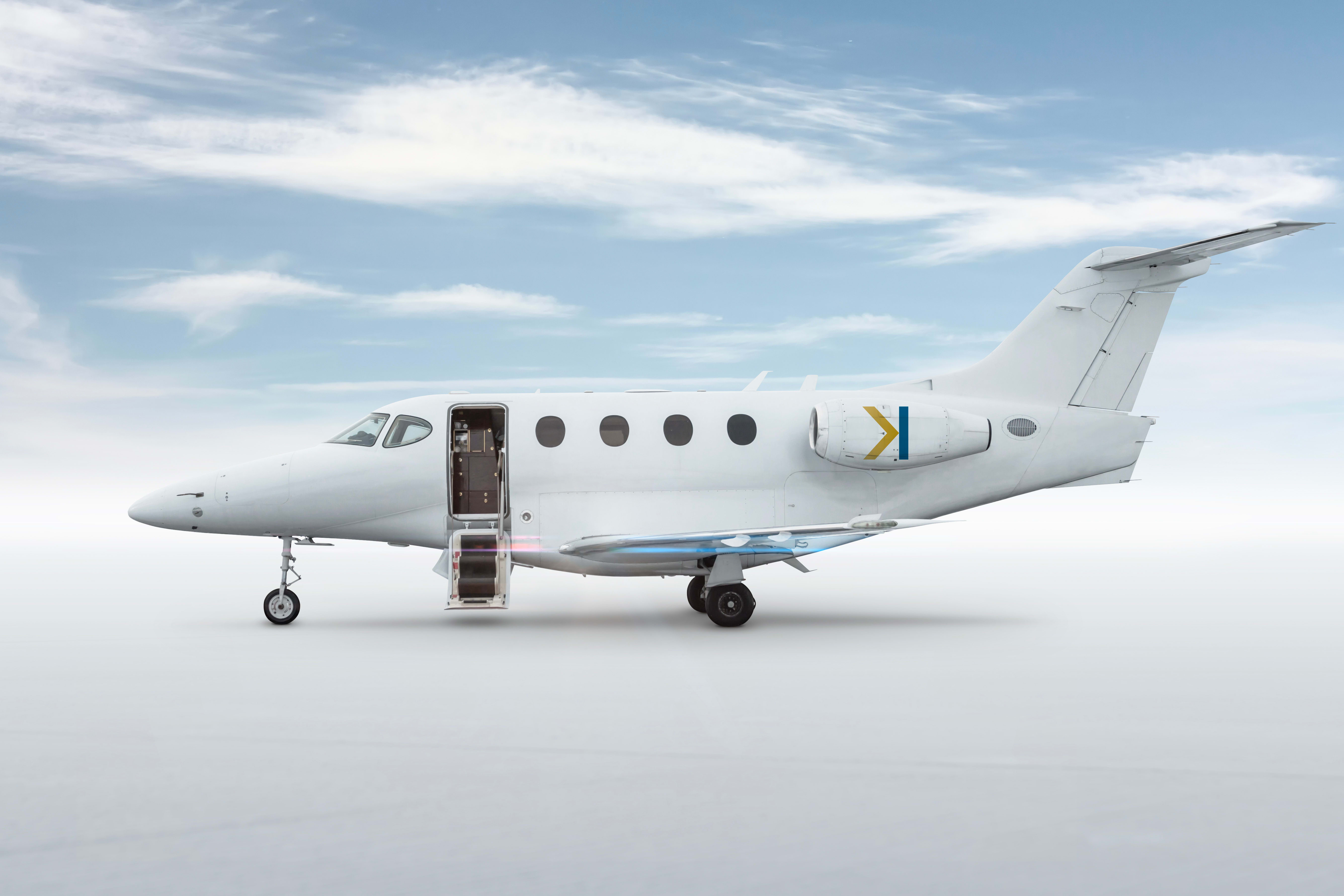 PACKAGE
DISCOVERY
The Discovery Package is a free plan for clients to try out KOMPAREJET. It includes one search per month and is a great way to explore the platform before upgrading to a paid plan.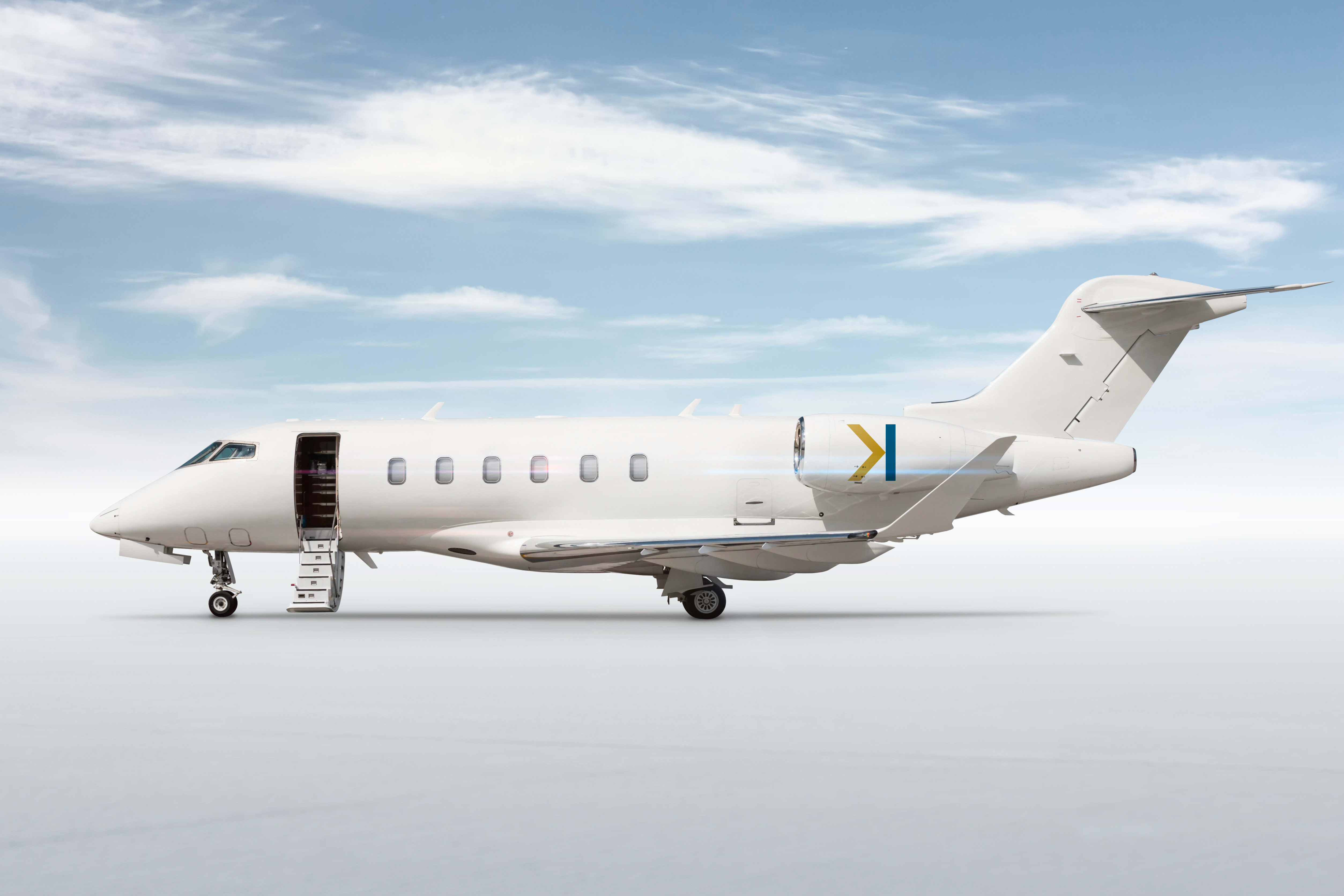 PACKAGE
PREMIUM
The Premium Package is a paid plan offered by KOMPAREJET, designed for clients who require more advanced features and exclusive benefits. This plan includes up to 5 searches per month with lower commission rates, priority requests, and access to personalized customer support.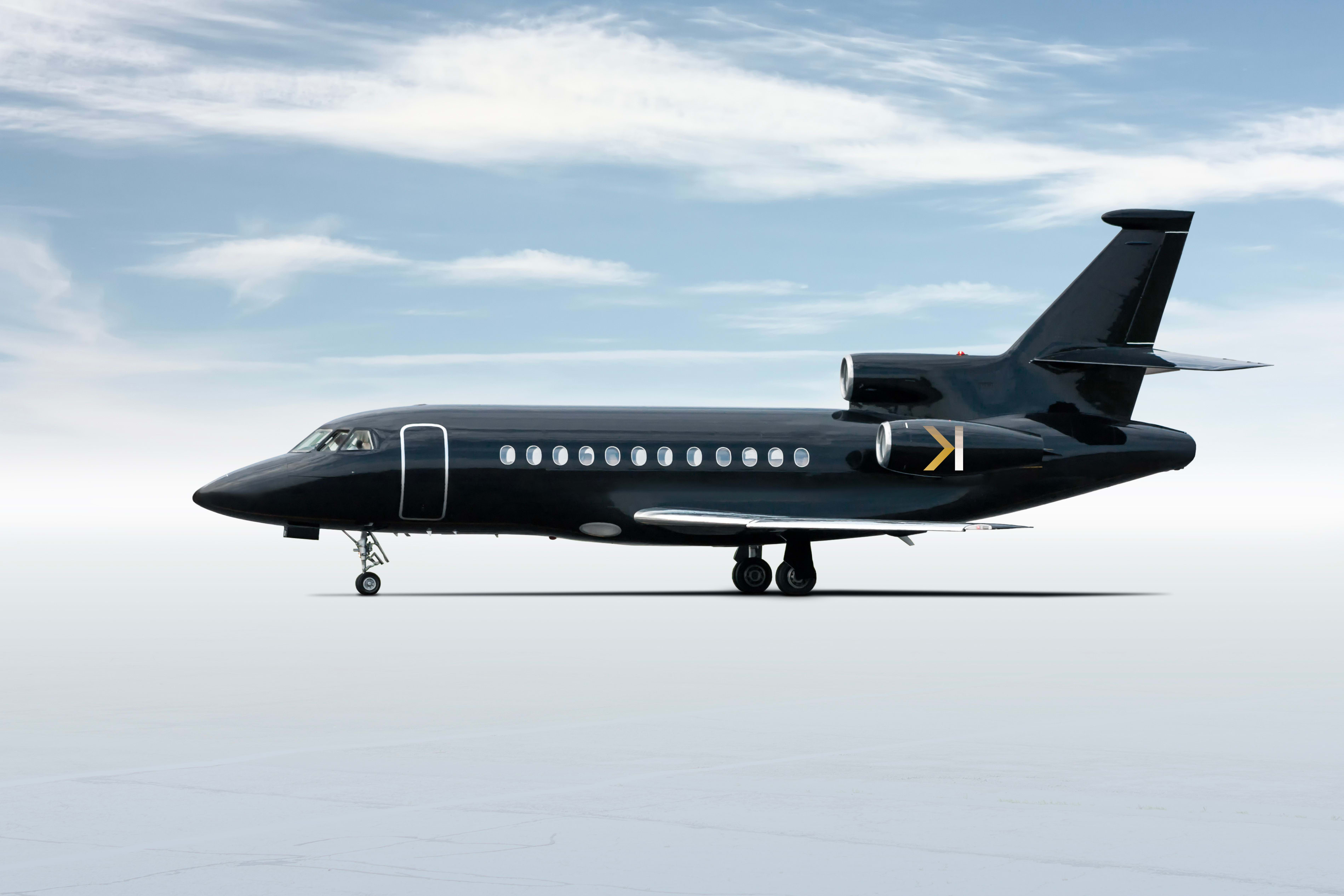 PACKAGE
SIGNATURE
The Bespoke Package is a custom plan designed by KOMPAREJET for clients with unique needs. The Bespoke Package offers clients the ultimate flexibility and control, allowing them to customize their travel experience to their exact preferences.
To book a private jet on our site, you must first conduct a search to find the aircraft that suits your needs. Once you have selected the jet of your choice, you can ask us to book it for you. We will then ask you to sign a contract and we will check the availability of the aircraft for you.

If the aircraft is available, you have the choice between two options: an assistance solution, where we take care of your flight from A to Z and act as an intermediary between you and the company, or a booking without assistance, where you are put in direct contact with the company without going through Komparejet. Payment can be made by bank transfer or by credit card (Visa, Mastercard, or AMEX).

Once the booking is confirmed and paid, you will receive a booking confirmation with all the details of your flight, including the operator's contact details and travel information, and you will also be able to track the status of your flight on your personal space. If you have chosen the assistance option, our team is available for any questions or additional requests before and during your flight, as well as for any changes or cancellations.
On our website, we offer a variety of private jet types to meet all of our clients' needs. We have a full range of aircraft, from economical turboprops for local and regional flights, to high-end business jets and VIP airliners for long distance and transcontinental flights.

We also have options for 6-seat light jets, 9-seat midsize jets and 14-seat heavy jets for short to medium range flights, suitable for small group travel. We can also provide aircraft adapted to specific runways, such as Cessna Caravans for very short runways or seaplanes for atoll landings, with flexible options for customized routes.

We are able to provide jets of various sizes to meet the needs of groups of different sizes, ranging from small private jets for individual or small group travel to large aircraft for business travel or group events, with a personalized service to assist you in choosing the aircraft that best suits your needs.
Our online private jet search site, Komparejet.com, offers 4 subscription options for our clients to access cost effective rates for private jet flights. The subscription options include:

1. The "Explorer" subscription, which allows you to perform a single search at a cost of EUR 300. This option is ideal for customers looking for a one-time or occasional flight.
2. The "Traveler" subscription, which offers you 3 searches per month for 699 EUR. This option is ideal for customers who travel regularly but not very frequently.
3. The "Voyager" subscription, which gives you access to 5 searches per month for 899 EUR. This option is ideal for customers who travel regularly and need an extra level of flexibility.
4. The "Infinity" subscription for unlimited searching for EUR 1900 per month. This option is ideal for customers who have very frequent travel needs and require continuous access to cost effective fares.

Each of these subscriptions gives you access to cost-recovery fares for private jet flights, which means you can save up to 30% of the flight price compared to standard fares. This means that even with the cost of the membership, customers can quickly get a return on their investment by saving on their flights.

These subscriptions are an effective way to plan private jet trips cost-effectively and with peace of mind. What's more, our dedicated team is also available to help you navigate the various options and answer any questions you may have. This will allow you to enjoy competitive rates, flexibility and transparency, and focus on your business or personal travel.
On our website, flight cancellations and modifications can be made by contacting our customer service team directly by phone or e-mail. We strive to meet our customers' needs in an efficient and professional manner. It is important to note that when aircraft availability is not yet confirmed, there is no cost to the customer for cancellation. However, once availability has been confirmed, cancellation fees may apply according to an established schedule:

- 25% of the total amount if the cancellation is made more than 10 days before departure.

- 30% of the total amount if the cancellation is made between 9 and 7 days before departure.

- 50% of the total amount if the cancellation is made between 6 and 3 days before departure.

- 80% of the total amount if the cancellation is made between 48 and 24 hours before departure.

- 100% of the total amount if the cancellation is made less than 24 hours before departure.

It is important to note that these cancellation fees may vary depending on the policies and rules of the airlines we work with. We always strive to negotiate the lowest possible fees for our clients and find alternative solutions to meet their needs.

Regarding flight changes, this is dependent on the availability of the aircraft and the airline, as well as the flexibility of the client. There may be additional charges for changes, but we strive to minimize these as much as possible and provide alternative options to meet the customer's needs. We are committed to being transparent and clearly communicating cancellation and change fees so that customers can make informed decisions.
To book a private jet on Komparejet.com, no specific documents are required prior to booking the aircraft. However, once the aircraft is confirmed and booked, we will need certain documents to finalize the reservation.

We will ask you to electronically sign a rental agreement, provide copies of your identification documents such as passports or ID cards if you are flying domestically or within Europe, and a billing address to issue the contract and invoice. In addition, additional documents may be required depending on the airline's requirements or health standards, such as Covid-19 documents or pet papers if you are taking your pets with you.

All the necessary elements to finalize the reservation will be sent by e-mail to guarantee maximum anonymity and security of our customers' personal information. We are committed to protecting your data and privacy at all times.
Payments for private jet reservations on Komparejet can be made either by credit card (Visa, Mastercard or AMEX) or by bank transfer.

It is important to note that the payment must be received in Private Jets & Partners' accounts at least 24 hours before the flight if it is a European flight, or 72 hours before the flight if it is an international flight outside the European area. For all reservations made within 48 hours, payment must be made by credit card or instant transfer.

It is important to note that a fee applies for credit card payments, with a rate of 3% for Visa and MasterCard and 5% for AMEX cards. We are committed to being transparent about all fees associated with payment and inform you of any additional costs before finalizing your reservation.
When you receive an offer for an aircraft on our site, it is considered available at the time the offer is issued. However, it is important to note that the longer you wait to validate the offer, the more likely it is that the aircraft will not be available. Before confirming any reservation, we check with the airline that the plane is available to avoid any unpleasant surprises.

If the aircraft is not available, we immediately inform the customer and offer to select another aircraft that suits his needs. We do our best to ensure the availability of the selected aircraft and to provide you with a seamless and secure booking experience.
Our customer service team is available to answer your questions and needs 24 hours a day, 7 days a week. You can contact us by phone, email, instant messaging such as WhatsApp, Telegram or via social networks:

E-mail: [email protected]
Phone: +33 6 78 66 68 54

Please feel free to contact us at any time if you need help or have any questions about our services. We are here to assist you and provide a pleasant and efficient private jet booking experience.
Ready to get started?
We are here to help you find the best flight deals